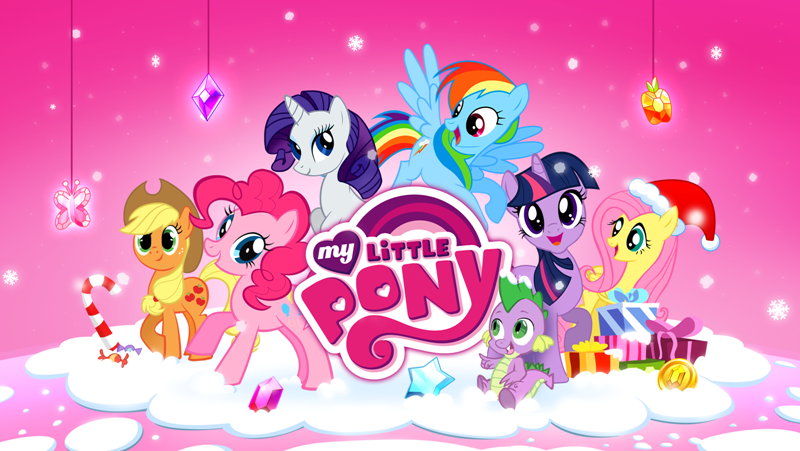 Released on December 20, 2012/January 4, 2013 (Android).[1]
Patch notes
Meet New Ponies: Make friends with Pipsqueak, Teacher's Pet, and Bowling Pony.
New Buildings: Get Cozy in the Log Cabin, and treat yourself at the Ice Cream Shop!
New Decorations: Add a merry touch to Ponyville with five seasonal items
Snow everwhere: See your buildings and all of Ponyville covered in white. After all, what's winter without snow?
Holiday Quests: Enjoy 10 special holiday missions full of joyful adventures!
Bug fixes and system optimizations.
You always get a Gem for levelling up you town.
Christmas-themed expansion - winter theme applied to Ponyville with snow on the ground, buildings, and objects

New ponies
New houses
New shops